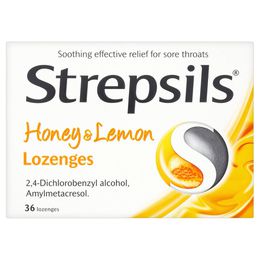 Try our best selling Strepsils flavour, Honey and Lemon lozenges, they contain a combination of two effective antiseptics to relieve the discomfort of sore throats.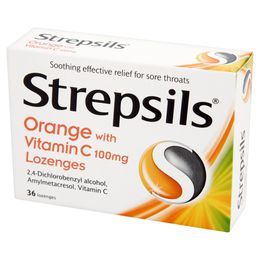 Give Strepsils Orange and Vitamin C a go! Each lozenge contains a combination of two antiseptics and a boost of 100mg of vitamin C which helps you to relieve sore throats discomfort and replace the Vitamin C you may have lost during a cold.
Strepsils Strawberry Sugar Free Lozenges gives you the soothing relief for sore throats without the sugar.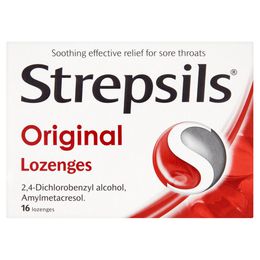 Try Strepsils Original Lozenges which contain a combination of two important antiseptics to help fight the bacterial throat infections that can cause sore throats and mouth infections.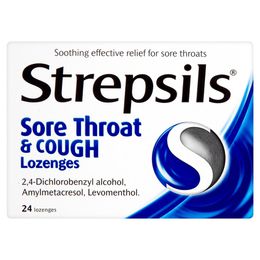 Are you experiencing both sore throat and irritating coughs? If so, try Strepsils Sore Throat and Cough Lozenges which combine two antiseptics and Levomenthol for dual relief.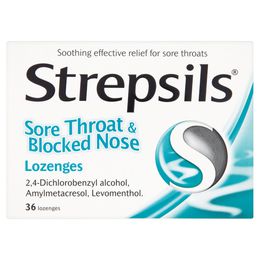 If you are experiencing sore throat and nasal congestion, check out one of the additions to the range – Strepsils Sore Throat & Blocked Nose lozenges.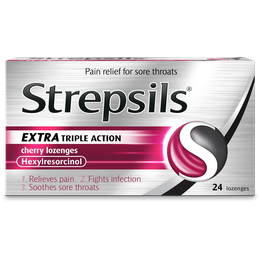 Try Strepsils Extra Triple Action Cherry Lozenges containing Hexylresorcinol 2.4mg - an ingredient which is both antiseptic to fight bacterial throat infections but also has anaesthetic properties to numb throat pain.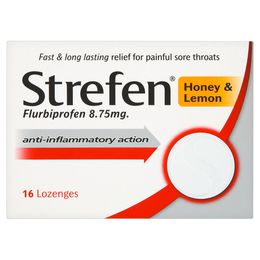 Provides fast acting and long lasting relief solution for all sore throats.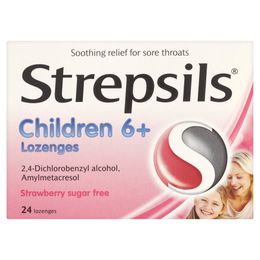 Strepsils Children 6+ Lozenges soothe little sore throats and are strawberry flavour, with no artificial colours and sugar free.