Soothing Sore Throat Spray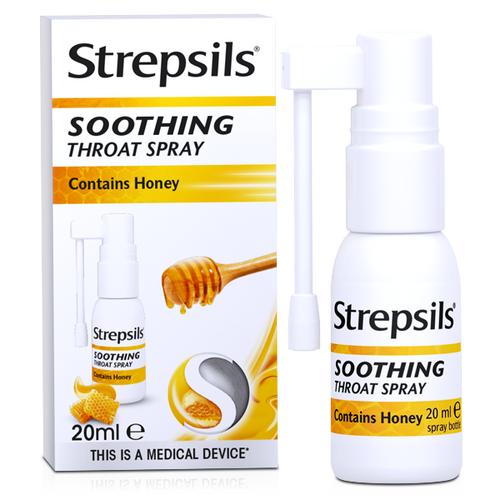 Strepsils Soothing Throat Spray
Try Strepsils Soothing Throat Spray to soothe your throat.
- With Polysac-activeTM , containing natural honey which can help soothe a sore throat and cough.
- Convenient Throat Spray & Go Format – Spray is perfect as an on-the-go format to take anywhere.
- Use Day & Night – Ideal from the moment you wake up, during the day, just before bed and throughout the night
Spray 2 to 3 times every 3 hours, or as required. Spray directly to back of the throat. Suitable for use by those aged over 3 years. The spray always needs to be administered by an adult or under supervision of an adult. Read instructions carefully before using this product. This product is a medical device.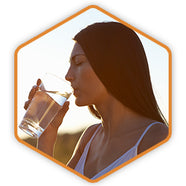 Early sore throat symptoms
The early signs of a sore throat can be mild at first. Watch out for: Dryness, Discomfort when talking or swallowing and a mild tickle. It can also be an early sign of a cold. Keep an eye out for other symptoms such as: headache, runny nose, aches and pains.