Sore Throat & Cough or Blocked Nose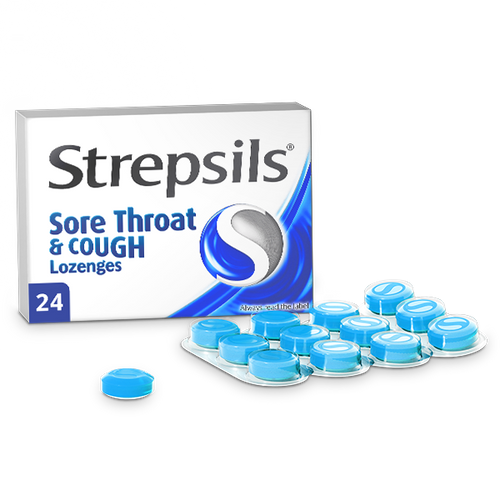 Strepsils Sore Throat & Cough
Are you experiencing both sore throat and irritating coughs?
If so, try Strepsils Sore Throat and Cough Lozenges which combine two antiseptics and Levomenthol for dual relief. 
Our combination of antiseptics (2,4-Dichlorobenzyl alcohol 1.2mg, Amylmetacresol 0.6mg) and Levomenthol (a mild local anaesthetic) provide you with dual relief from your sore throat and irritating coughs.
Unlike non-medicated throat sweets, Strepsils contains medicine that works to soothe your sore throat long after the lozenge is gone. Clinically proven to work for up to 2 hours.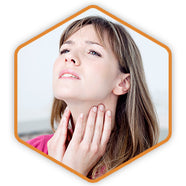 Early treatment of a sore throat
To tackle a sore throat before it gets worse, act fast by taking the following measures: Gargling with warm, salty water can help fight the viruses and bacteria that cause a sore throat. Drinking water not only soothes a sore throat, but helps your whole body when fighting an infection. Avoid additional irritants, such as cigarette smoke, alcohol, and shouting.
More from our range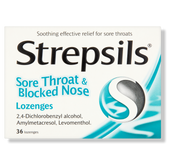 Strepsils Sore Throat & Blocked Nose